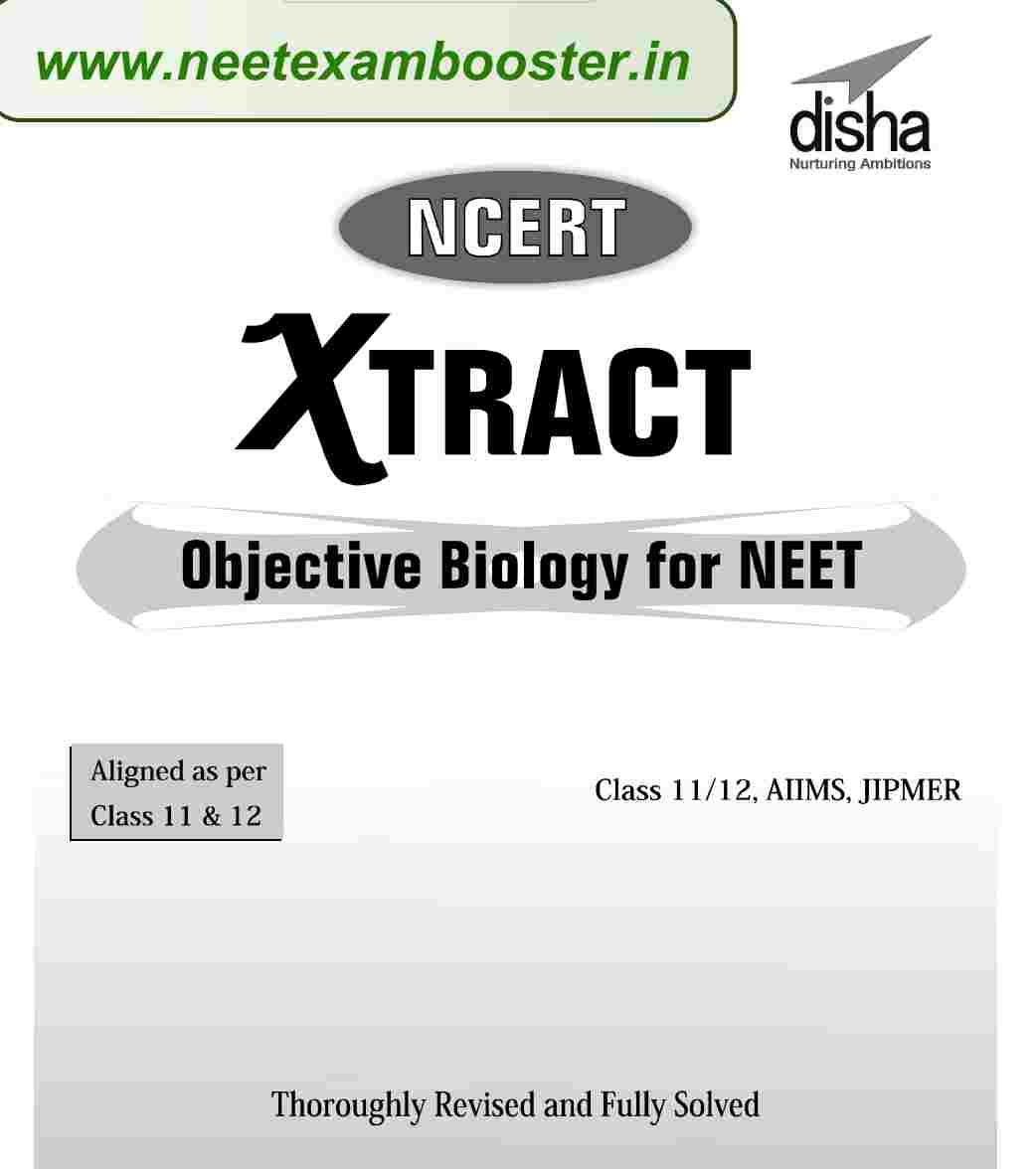 NCERT EXTRACT Objective Biology PDF for NEET by disha publication PDF Free Download for online Education.
DISCLAIMER:- This blog does no longer very own these Disha NCERT extract objective biology textbook PDF neither created nor scanned. We simply share the hyperlink already available on the Internet and other sources. If any manner it violates the law or has any issues then kindly contact us for this Link Removal. I have created this post Just to help some students who are financially terrible to buy any book from the market. Again thanks.
Contents
The Living World
Biological Classification
Plant Kingdom
Animal Kingdom
Morphology of Flowering Plants
Anatomy of Flowering Plants
Structural Organisation in Animals
Cell: The Unit of Life
Biomolecules
Cell Cycle and Cell Division
Transport in Plants
Mineral Nutrition
Photosynthesis
Respiration in Plants
Plant Growth and Development
Digestion and Absorption
Breathing and Exchange of Gases
Body Fluids and Circulation
Excretory Products and their Elimination
Locomotion and Movement
Neural Control and Coordination
Chemical Coordination and Integration
Reproduction in Organisms
Sexual Reproduction in Flowering Plants
Human Reproduction
Reproductive Health
Principles of Inheritance & Variation
Molecular Basis of Inheritance
Evolution
Human Health and Disease
Strategies for Enhancement in Food Production
Microbes in Human Welfare
Biotechnology : Principles and Processes
Biotechnology and its Applications
Organisms and Population
Ecosystem
Biodiversity and its Conservation
Environmental Issues
This NCERT EXTRACT objective Biology pdf textbooks for NEET have also some mock test papers with solutions.
And also the solution are available for each and every chapters of NCERT EXTRACT Objective Biology PDF inside.
Or if You want to Buy this book then check out below box or for download continue scrolling.
Hope you will love this PDF ( NCERT EXTRACT Objective Biology PDF )
Must try our Free online App NEET EXAM BOOSTER for Play Free Quiz, Flashcards Notes questions and many more NEET Stuffs like that.